Turboexpanders
Premium Energy LLC is an official distributor of L.A. Turbine in Russia and CIS countries.
L.A. Turbine is a design and manufacturing company creating application specific turboexpanders that are used in hydrocarbon processing, air separation, refrigeration and power-recovery world-wide.
We also supply expert field service, upgrade, repair, revers-engineering and spare parts manufacturing for all types and makes of installed turboexpanders. Our team of expert service engineers is highly skilled in servicing turboexpanders and is ready to provide technical support for maintenance, repairing and problem-solving worldwide 24/7/365.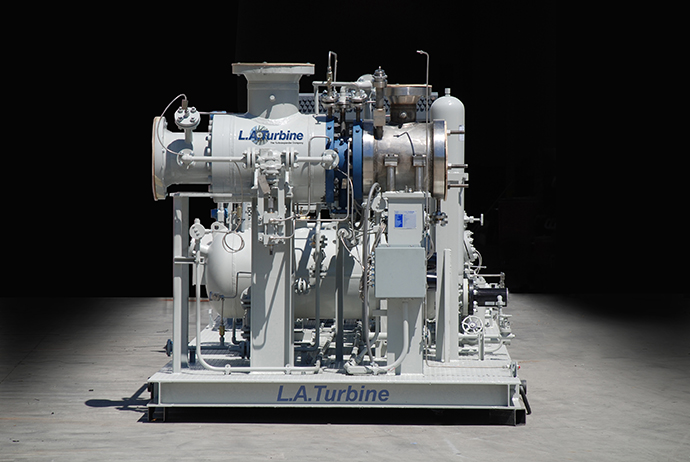 From concept through commissioning, L.A. Turbine controls and manages the design, manufacturing and testing processes for all new and aftermarket equipment. As a result, we are able to deliver faster to-market customized solutions, and our equipment not only meets but often exceeds our clients' output performance requirements.
All engineering design and development processes comply with ISO 9001:2008.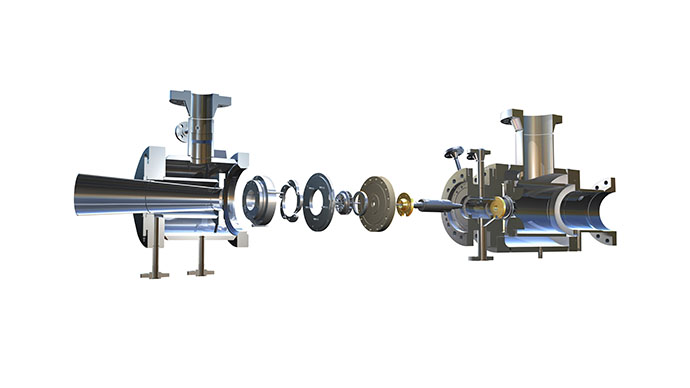 Turboexpander product configurations include:
Expander-Compressor: This configuration is used in applications such as natural gas, petrochemical, air separation and other cryogenic processes. The power extracted by the expander wheel during the gas expansion is transferred through the shaft to the compressor, which allows the recovered energy to be applied elsewhere in the process. The resulting temperature drop through the expander produces the refrigeration necessary for cryogenic gas processing.
Expander-Generator: Energy from gas expansion is converted into electric power as a result of the expander-generator process.
Expander-Brake: This configuration provides efficient means of cryogenic refrigeration, while the energy recovered from gas expansion is absorbed by a brake wheel rotating in a stream of oil or air.